Card My Yard Waterford
I am Mandy Fiehweg from Waterford, Wisconsin. I am married to my wonderful husband, Jarred, of 22 years. Together we have five children, three girls and two boys, ranging in ages from 10-20. We love to spend time on the water boating and skiing, watching movies and traveling. I am also a full-time educator working with students with special needs. Our lives are very busy and full, and we wouldn't have any other way. We are so excited to bring Card My Yard to Wisconsin!
Proud to serve: 53103, 53105, 53120, 53139, 53149, 53150, 53182, 53185 and 53126
A Card My Yard  yard greeting is the best gift for birthdays, graduations, anniversaries, birth announcements and more.  We are a full service yard sign rental company - you book the order and we take care of the rest.
This is an independently owned and operated franchise licensed by Card My Yard Franchising, LLC.
Order Now Contact Us (262) 758-0022 Review Us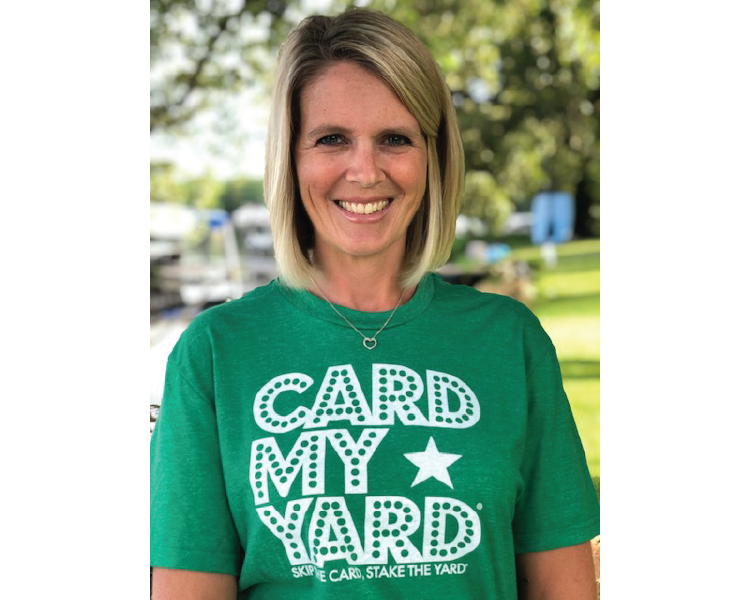 Choose Your Product
Fonts
(Hover for name)
BOO - Black/Orange Polka Dot
Bright Blue Happy Birthday
Multicolor Happy Birthday-Girl
Graphics
(Hover for name)
Birthday Cake: 16th Blue Red Yellow Cake
Birthday Cake: 2 Tier yellow-Red
Birthday Cake: 3 Tier Blue, BrightBlue, Yellow Cake
Birthday Cake: 3 tier- pink, green blue
Birthday Cake: HBD Chocolate
Birthday Cake: Strawberry w/ sprinkles
Birthday Party Hat: blue and red
Birthday Party Hat: Multi Color Argyle
Birthday: Party Popper Blk/Silver- Left
Birthday: Party Popper Blk/Silver- Right
Birthday Present: Blue- Red stripes
Birthday Present: Multicolor Boy
Birthday Present: Multicolor Girl
Birthday Present: Red with Blue Glitter Bow/Stars
Character: Princess - Pink
Christmas: Chevron Tree- Red and Green
Christmas: Elf on the Shelf Girl
Christmas: Gingerbread Boy
Clothing/Accessories: Nail Polish
Fireworks: Red, White & Blue
Game: Game Controller: Black
Heart: Glitter Gold- "Golden"
合约交易所排行_数字货币平台有哪些home: House and Tree
School Graphic: Painters Palette
School: School Bus Cut Out
School: Stack of Books with Worm
Speech Bubble: Time to Celebrate- Blue
Sport: Green Bay Packers Football Jersey
Sport: Karate Kick Silhouette
Transportation: Camping Trailer
Transportation: Driver's License
Addons
(Hover for name)