Card My Yard Leesburg
Hello there! We are the Boland Family, and we are thrilled to introduce Card My Yard to Loudoun County, Virginia. Our crew consists of myself, Lisa, my hubby, James, and our four amazing kiddos.
This Party of Six is beyond excited to spread some LOVE, bring more JOY to the important moments of your life, and help you celebrate in a BIG way!
CARD MY YARD LEESBURG is the perfect way to make life's events extra special! It is our honor to serve: 20147, 20148, 20158, 20175, 20176, 20129, 20197, and 20132"
A Card My Yard yard greeting is the perfect gift for birthdays, graduations, anniversaries and celebrations of any size. We are a full service yard sign rental company - you book the order and we take care of the rest.
This is an independently owned and operated franchise licensed by Card My Yard Franchising, LLC.
Order Now Contact Us (240) 674-7593 Review Us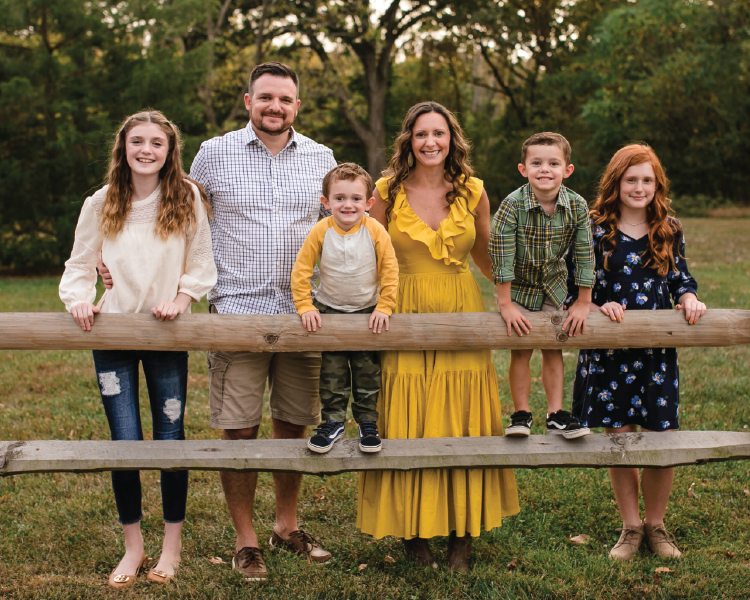 Choose Your Product
Fonts
(Hover for name)
Bright Blue Happy Birthday
Multicolor Happy Birthday-Boy
Multicolor Happy Birthday-Girl
Silver Glitter Happy Birthday
Graphics
(Hover for name)
Animal: Unicorn with Balloon
Birthday Cake: 2 Tier yellow-Red
Birthday Cake: 3 Layer Black and Silver
Birthday Cake: 3 Tier Orange Green Pink Cake with Blue Base
Birthday Cake: 3 tier- pink, green blue
Birthday Cake: 4 Tiered Pink and Turquoise
Birthday Cake: HBD Chocolate
Birthday Cake: Pink and turquoise w/ Yellow star candles
Birthday Cake: Strawberry w/ sprinkles
Birthday Cake: Yellow Dot
Birthday Present: Black/Silver Chevron
Birthday Present: Blue on Blue Dots with Red Bow
Birthday Present: Blue- Red stripes
Birthday Present: Multicolor Boy
Birthday Present: Multicolor Girl
Birthday Present: Pink and White Dots
Birthday Present: Tall Green Vertical Stripes Blue Bow
Character: Captain America
Character: Ninja Turtle - Leonardo
Character: Ninja Turtle - Michelangelo
Character: Star Wars - Darth Vader
Character: Star Wars - Yoda
Character: Super Girl - African American
Christmas: African American Elf on a Shelf
Christmas: Christmas Truck - Red
Christmas: Elf on the Shelf Boy
Christmas: Elf on the Shelf Girl
Christmas: Ornament Hear- Red
Christmas: Rudolph the Reindeer
Christmas: Santa Down the Chimney
Christmas: Stacked Presents
Clothing/Accessories: Make Up Bag
Clothing/Accessories: Nail Polish
Clothing/Accessories: Pink Glitter Princess Crown
Emoji: Party Blower - Girl
Fireworks: Red, White & Blue
Food: Sundae with a Strawberry on top
Game: Game Controller: Black
Heart: We Love you - Pink
合约交易所排行_数字货币平台有哪些home: House and Tree
Other Graphic: Princess Castle
Religious: Star of David - SILVER
School Graphic: Book worm
School Graphic: Kids Holding Hands
School Graphics: Books- no words
School: Open Book with Fairy Tale Kingdom
Speech Bubble: Back to School
Speech Bubble: Comic -"BOOM"
Speech Bubble: It's Party Time!
Transportation: Car Keys- Large
Transportation: Firetruck
Transportation: New Driver Sign
Addons
(Hover for name)