Card My Yard King-Winston Salem
Hi there! The Cook Family is excited to be a part of the CardMyYard family! We live in the small town of Pilot Mountain, North Carolina! Being from a rural area, we tend to love the simple things in life and the time that we get to spend with each other. I am definitely the planner, organizer and all things decorations for our household. I guess I get that from my mom! When I was growing up, every season brought a change in decorations and parties to prepare for! I have carried on those traditions with my own family and enjoy decorating and celebrating special events in our life. I have been blessed with a wonderful husband, Rodney, and our 2 girls, Grace and MaryBeth. God has given us a lot to celebrate throughout the years from their birth to birthdays, to graduation and everything in between...we always find a reason to take time out and celebrate those extra sweet moments with our family and friends! You can count on us to help you celebrate your sweet moments as well. We are currently servicing Winston-Salem, Clemmons, King, Pilot Mountain, Mount Airy and surrounding areas! Contact us today! Life is too short! Celebrate EVERYTHING! Proud to serve: 27007, 27010, 27018, 27019, 27021, 27023, 27030, 27040, 27041, 27043, 27045, 27047, 27050, 27094, 27102, 27104, 27106, 27108, 27109, 27111, 27112, 27113, 27114, 27115, 27116, 27117, 27120, 27130, 27150, 27151, 27152, 27155, 27156 and 27157.
A Card My Yard yard greeting is the best gift for birthdays, graduations, anniversaries, birth announcements and more. We are a full service yard sign rental company - you book the order and we take care of the rest.
This is an independently owned and operated franchise licensed by Card My Yard Franchising, LLC.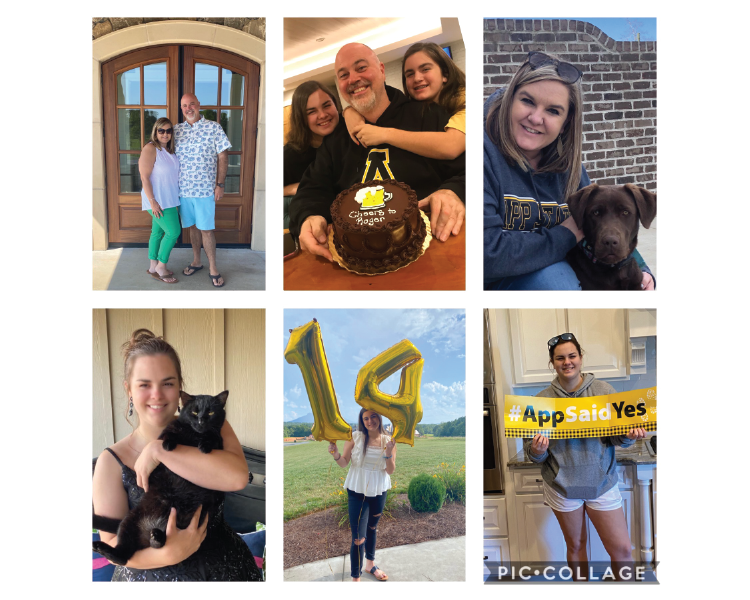 Choose Your Product
Fonts
(Hover for name)
Bright Blue Happy Birthday
Happy Birthday - Large Confetti Dot
Multicolor Glitter Happy Birthday-Girl
Pink Glitter Happy Birthday
Pink & Turquoise Chevron Happy Birthday
Royal Blue Happy Birthday
Graphics
(Hover for name)
America: United States Army
Baby: Baby Blocks Pink & Blue
Birthday Cake: 2 Tier yellow-Red
Birthday Cake: 3 tier- pink, green blue
Birthday Cake: 3 tier- Red, Blue, Yellow
Birthday Cake: Pale Pink 3 layer
Birthday Cake: Pink diamond
Birthday Cake Slice: Girl
Birthday Cake: Strawberry w/ sprinkles
Birthday Cake: Yellow Dot
Birthday Party Hat: Double Digits
Birthday Party Hat: Pink-Double Digits
Birthday Party Hat: Pink with Polkadots
Birthday: Party Popper Red and Yellow- Left
Birthday: Party Popper Red and Yellow- Right
Birthday Present: Blue- Red stripes
Birthday Present: Bright Blue and Purple Stripe Horizontal
Birthday Present: Green and Silver Bow
Birthday Present: Multicolor Boy
Birthday Present: Multicolor Girl
Birthday Present: Pink Stars
Birthday Present: Purple & Blue Striped
Birthday Present: Red and Gold Bow
Bow Tie: Green & Blue Striped
Character: Ninja Turtle - Michelangelo
Character: Sesame Street - Cookie Monster
Character: Sesame Street - Elmo
Christmas: Christmas Tree
Christmas: Elf on the Shelf Girl
Clothing/Accessories: Crown
Clothing/Accessories: Lipstick
Clothing/Accessories: LV Style Handbag
Clothing/Accessories: Make Up Bag
Clothing/Accessories: Make Up Circle
Clothing/Accessories: Nail Polish
Game: Game Controller: Black
Game: Play Station Game Controller - BLACK
Grad: Congrats Graduate- black circle
Grad: Congrats Graduate w/ Gold Diploma
Grad: Congrats Graduate w/ Silver Diploma
Grad: Senior Friends- Black
Heart: Chevron- Pink&Navy
合约交易所排行_数字货币平台有哪些home: House and Tree
Other Graphic - Arrow R/L
Other Graphic: Credit Card
Other Graphic : High Heels
Pennant - Go Poplar Springs Pioneers
School: Back to School Chalkboard
School: Composition Book - Green and Pink
School Graphic: Backpack/school supplies- Pink
School Graphic: School Lunch
School Graphic: Single Pencil
School: Stack of Books with Worm
Speech Bubble: Back to School
Speech Bubble: Welcome Back
Technology: Laptop - Blue Screen
Transportation: Car Keys- Large
Transportation: Cement Truck
Transportation: Classic Mustang
Transportation: Driver's License
Transportation: Monster Truck
Transportation: Oil Tanker
Transportation: Tractor - Green
Addons
(Hover for name)
SUPER SIGN: "GRAD" Stacked- Black
SUPER SIGN: PARTY HAT- Blue and pink polka dot
SUPER SIGN: PARTY HAT- blue and red stripe