Card My Yard Hillsborough
Hi! My name is Tiziana Masi. I am the proud owner of Card My Yard Hillsborough. My husband Anthony and I moved to Hillsborough when we got married and started our life here. We have two children who keep us very busy! I am so excited to start spreading happiness and joy as the "Sign Fairy" in this area!
Please message me to see if I can help! Thank you!
This is an independently owned and operated franchise licensed by Card My Yard Franchising, LLC.
Order Now Contact Us (908) 838-8930 Review Us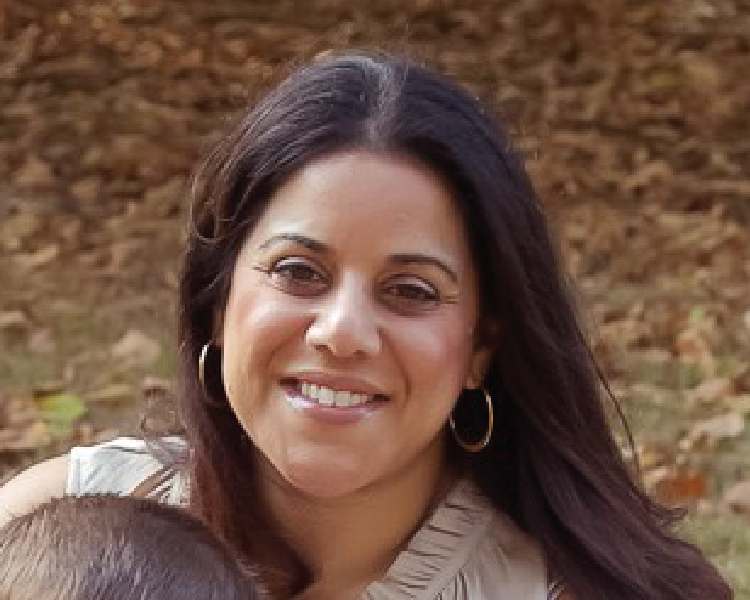 Choose Your Product
Fonts
(Hover for name)
Blue Glitter Happy Birthday
BOO - Black/Orange Polka Dot
Multicolor Glitter Happy Birthday-Girl
Multicolor Happy Birthday-Boy
Multicolor Happy Birthday-Girl
Orange and Navy Chevron Happy Birthday
Pink Polka Dot Happy BIrthday
Purple Glitter Happy Birthday
Silver Glitter Happy Anniversary
Silver Glitter Happy Birthday
Turquoise Glitter Happy Birthday
Graphics
(Hover for name)
America: Firefighter Helmet
America: United States Army
America: United States Marines
Animal: Unicorn Head Small
Balloon: Silver- Double Digits
Birthday: Birthday Glasses Blue
Birthday Cake: 2 Tier yellow-Red
Birthday Cake: 3 tier- pink, green blue
Birthday Cake: 3 tier- Red, Blue, Yellow
Birthday Cake: 4 Tiered Pink and Turquoise
Birthday Cake: HBD Chocolate
Birthday Cake: Pink and turquoise w/ Yellow star candles
Birthday Cake Slice: Girl
Birthday Cake: Unicorn Cake
Birthday Party Hat: Black and Silver
Birthday Party Hat: Double Digits
Birthday Party Hat: Pink Blue Stripe
Birthday Party Hat: Pink- Teen Scene
Birthday Party Hat: Pink with Polkadots
Birthday Party Hat: Red Blue Stripe
Birthday Present: Blue Green
Birthday Present: Blue- Red stripes
Birthday Present: Bright Blue with Purple Glitter Bow/Stars
Birthday Present: Green and Silver Bow
Birthday Present: Multicolor Boy
Birthday Present: Multicolor Girl
Birthday Present: Pink with Silver stars
Birthday Present: Red with Blue Glitter Bow/Stars
Birthday Present: Turquoise polka dot with pink bow
Character: Alice - Absolem Caterpillar
Character: Alice - Alice in Wonderland
Character: Alice - Mad Hatter Hat
Character: Ballerina with Pony Tail
Character: CARS Lightning McQueen
Character: Fairy - Pink w/ Blue wings
Character: Ice Princess - Anna
Character: Ice Princess - Elsa
Character: Mermaid: Hot Pink
Character: Mouse Ears- Minnie
Character: My Little Pony - Pink
Character: Paw Patrol-Marshall
Character: PJ Masks Circle
Character: Sesame Street - Cookie Monster
Character: Sesame Street - Elmo
Character: Star Wars - Darth Vader
Character: Star Wars - R2-D2
Christmas: Christmas Truck - Classic
Christmas: Elf on the Shelf Boy
Christmas: Ornament Hear- Red
Christmas: Ornament- Red & Green Stripe
Clothing/Accessories: Lipstick
Clothing/Accessories: LV Style Handbag
Clothing/Accessories: Nail Polish
Clothing/Accessories: Pink Glitter Princess Crown
Cupcake: Blue with Chocolate
Cupcake: Red White & Blue w/ Star Wrapper
Easter: Egg- Pastel Stripe
Easter: Egg - Rainbow Dot
Easter: Egg- Rainbow Waves
Emoji: Party Blower - Girl
Fireworks: Red and Silver
Fireworks: Royal Blue and Silver
Food: Sundae with a Strawberry on top
Game: Fortnite #1 Victory Royale
Game: Game Controller: Black
Game: Play Station Game Controller - BLUE
Grad: Congrats Grad Circle- gold
Grad: Congrats Grad Circle- silver
Grad: Congrats Graduate w/ Gold Diploma
Grad: Congrats Graduate w/ Silver Diploma
HAIR CARE: Scissors & Comb
Halloween: Spider Web Trick or Treat
Halloween: Witch Cauldron
Heart: Glitter Gold-Sweet 16
Heart: We Love you - Pink
合约交易所排行_数字货币平台有哪些home: House and Tree
Music: Microphone - Black
Other Graphic - Arrow R/L
Other Graphic: Scales of Justice
Religious: Bar Mitzvah- Gold
Religious: Bat Mitzvah- Gold
Religious: Eucharist Chalice
Religious: Mazel Tov Silver
School: Alarm Clock Books and Apple
School Graphic: Apple- First day of school
School Graphic: Backpack/school supplies- Blue
School: Stack of Books with Worm
Space: White Blue Rocket With Flames
Speech Bubble: Happy Birthday w/ present
Speech Bubble: Honk- black
Speech Bubble: Party Popper- Happy Anniversary
Speech Bubble: Party Popper- Happy Retirement
Sport: New York Giants Football Jersey
Sport: New York Jets Football Jersey
Sport: New York Mets Jersey & Hat
Sport: New York Yankees Jersey & Hat
Sport: Skateboard- Flames
St. Patrick's: Pot of Gold
Transportation: Airplane - Black
Transportation: Blue Red Monster Truck
Transportation: Car Keys- Large
Transportation: Cement Truck
Transportation: Construction Cone
Transportation: Driver's License
Transportation: Firetruck
Transportation: Jet Airline
Transportation: Tractor - RED
Transportation: Yellow Red Monster Truck
Addons
(Hover for name)